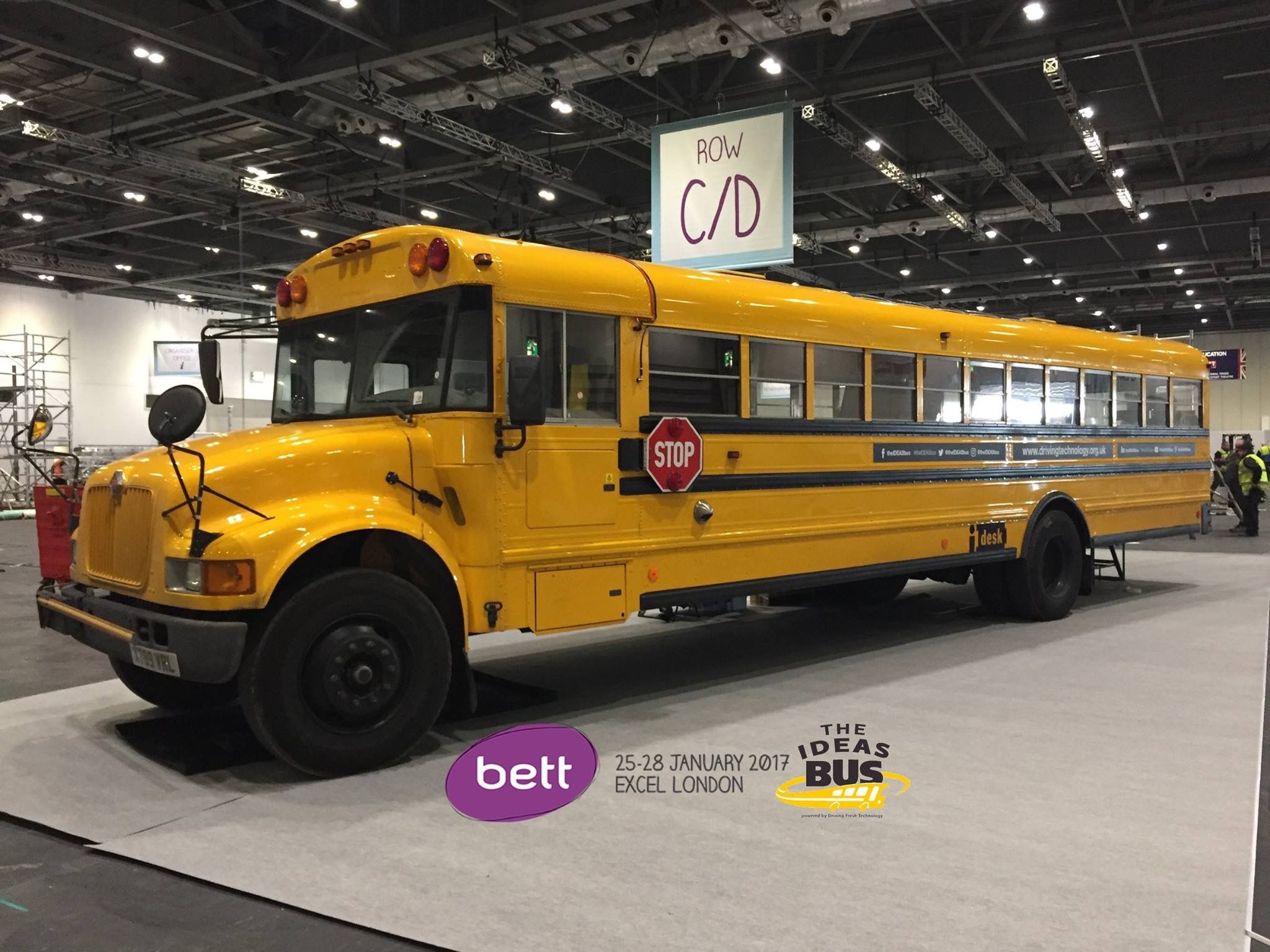 The BETT Show
The BETT Show is a 4 day event which is held annually in ExCel, Dockland London and its the biggest educational technology event in Europe, and with a 100 acre size it gives you an idea of just the sheer scale of the event.
What's exciting about the BETT Show is being introduced to the latest technologies for the education sector and the tools that can be used to teach students of our generation as well as looking forward to the future generation.
It can also be very exhausting and intensive going around the exhibition looking at these exhibitors for the 4 day period.
However, for the 2017 event we had the exciting privilege of showcasing the IDEAS Bus which attracted a lot of attention from visitors of all walks of life. E.g we met people from Dubai, Turkey, Ukraine, Israel, Sweden, Nigeria, USA and also school children.
We also had the industry partners providing their equipment stationed around the bus.
The highlight for me was actually interacting with the visitors at the show and showing them what the bus offers, plus having the opportunity for them to use the technology that's used on our bus visits.