LAUNCH EVENT 1ST NOVEMBER 2016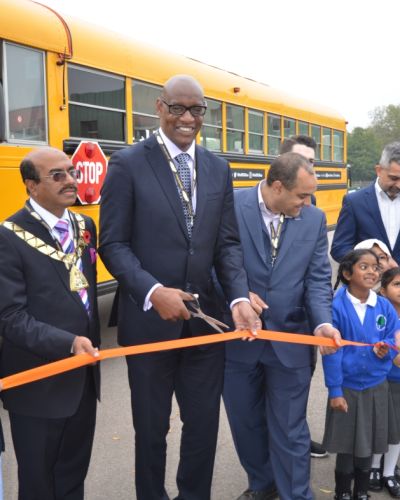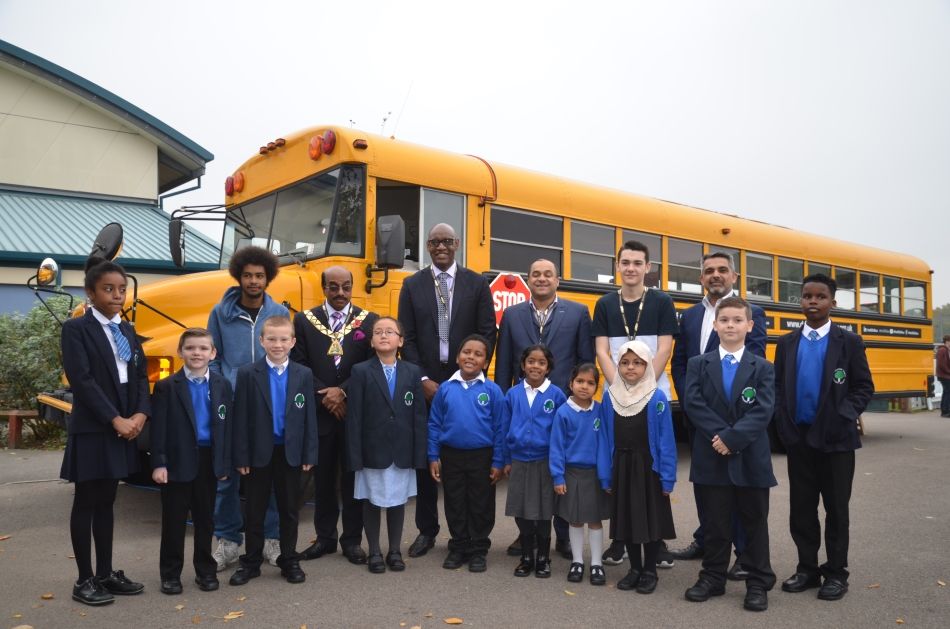 THE FIRST IDEAS BUS EVENT WILL TAKE PLACE AT OAKINGTON MANOR SCHOOL, BRENT, ON 1ST NOVEMBER 2016
Oakington Manor is a primary school with an outstanding OFSTED rating, exceptional academic reputation and excellent ICT facilities. Serving the needs of 750 children, the school places as much emphasis on conduct and personal achievement as it does on league tables; ensuring that each individual child is empowered to be the best that they can be. The school prides itself in having a long history in ICT and Computing, taking their knowledge and expertise to support schools in their local area as well as partner schools around the world. Their approach to the Computing curriculum gives children opportunities to explore, to create and evaluate their computing and ICT work.
THE WHOLE SCHOOL IS EXCITED ABOUT BEING THE FIRST SCHOOL IN THE COUNTRY TO HAVE THE BIG YELLOW IDEAS BUS IN THEIR PLAYGROUND. THEY CAN'T WAIT!
Wow! What a launch event! Oakington Manor was absolutely buzzing on Tuesday 3rd November. The school was ready to be the first school in the country to get on board the IDEAS Bus. In the morning assembly children were visibly excited as the caught a glimpse of some of the guests attending the event. There was no mistaking the Mayor of Brent, Parvez Ahmed, Leader of Brent Council, Muhammed Butt, who was a former student at Oakington Manor. There was also no mistaking The Chase's, 'Dark Destroyer', Shaun Wallace who was also a former pupil at Oakington. Also in attendance was the Young entrepreneur, Ben Towers, Brian Grady, Operational Director: Safeguarding, Partnerships & Strategy. There was a passionate email message sent by another former pupil at the school, Raheem Sterling, Manchester City and England player. He congratulated the school for being the first to experience the IDEAS Bus and messaged teachers that he remembered when he went to the school. The whole event was presented by MC. Lee Thompson who did a fantastic job of making sure that the children thought about how technology affected their lives, how hard work gave children a better future. He asked the children, who wanted to be the future Mayor or the future Leader of the Council? All hands were eagerly raised. Lee Thompson, also had a conversation with the founder of the IDEAS Bus, Casey Farquharson, who explained his vision for the bus and how he wanted the bus to have an impact on children's learning using technology.
The morning assembly was concluded with an exceptional performance from Maverick, beatbox champion using the oldest technology in the world… his voice. What an amazing performance. The buzz was …how did he do that?
LAUNCH EVENT PHOTOS